If you're hardworking, dedicated and have a passion for helping our youth, we would love to hear from you! Current job openings are listed below. Please fill out our online application and submit your resume to be considered.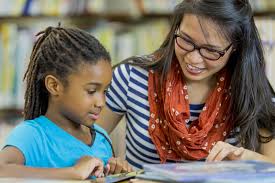 1:1 Behavior Aide (BA) & Substitute 1:1 Behavior Aide
As a BA you will be expected to perform in a flexible manner based on the needs of our clients.  Behavior Aides must be able to provide services as such:  Provide constant supervision to one (1) student and support the student through all daily activities; provide transitional, emotional, social and academic support to the student. Employ behavior positive behavior supports intervention and modification techniques in accordance to Individualized Education Plan (IEP) and Behavior Intervention Plan (BIP); effectively administer reward system. Assist the student in developing positive coping, peer relationships and communication skills; complete detailed documentation relating to daily behaviors outcomes. Ability to pass drug and background screenings.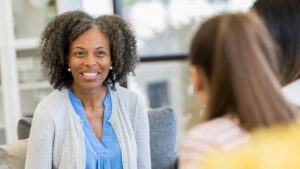 Instructional - Behavioral Interventionist
QUALIFICATIONS: Associate's degree or completion of 60 hours of college credits from an accredited college or university recognized by the Virginia Department of Education or demonstrated knowledge of and the ability to assist in reading, writing and mathematics instruction by achieving a passing score on the ParaPro Assessment. A minimum of one year working experience as an instructional assistant preferred. Experience working with children with disabilities and/or aggressive behaviors required. Excellent communication, organizational, time management and public relations skills are required. Must have the ability to perform basic mathematical calculations and demonstrate excellence in business English, grammar, spelling and punctuation. Have the ability to establish and maintain effective working relationships with others. Must have good skills in operating personal computers and related software. Must be adaptable to changing priorities, have the ability to work independently and/or with minimum supervision, and the ability to effectively handle multiple assignments simultaneously. Have a good knowledge of and understanding of child growth, development and paraprofessional instructional procedures and practices. Considerable patience and the ability to work effectively with children with disabilities, young adults and faculty members are essential. Must be able to follow written and oral instructions and to perform all required tasks. Must have the ability to assist in the implementation of behavioral intervention programs for children with emotional/behavioral disorders and maintain student disability records in a highly confidential manner.
Special Requirement: Must be able to lift up to 50 lbs.
If hired, you must complete online autism training within 60 days of start date. For information regarding the training and to complete the training modules visit: www.vcuautismcenter.org.

PERFORMANCE EXPECTATIONS: Assists the teacher or designated supervisor with instructional activities in an exceptional education classroom or one-to-one. Assists student(s) in reinforcing material already presented through special efforts and repetitions. Assists student(s) with self-care areas to build independence. Prepares and maintains files and reports. Assists teacher in performing specific duties as assigned or undertaking specialized tasks. Assists the teacher in providing individual and group instruction designed to meet individual needs and supervises students in out-of-classroom activities during the assigned workday. Reinforces acceptable student behavior in a consistent and positive manner. Encourages proper care and use of school facilities, property and equipment and participates in curriculum development programs as required. Assists with toileting student(s), changing diapers and personal hygiene. Escorts student(s) when necessary and restrains out of control student (s) when necessary. Assists student(s) with mobility needs. Guides children in working and playing harmoniously with other children. Helps to maintain individual records for each student and collects and displays suitable materials for educational displays. Performs other related tasks as required.

Please upload the following information with your application: a current resume and transcript if applicable. Also, when completing your application, include three email addresses of your professional references and/or upload letters of references. A combination of professional reference email addresses and letters are accepted. The NXT Level Corp will conduct a background investigation, fingerprinting, tuberculosis screening and drug/alcohol testing as a condition of employment. EOE.